Review
Eighteen-year-old Amanda Hardy is ready for a fresh start at Lambertville High School. After being severely bullied at her old school and ending up in the hospital with multiple injuries, Amanda wants nothing more but to survive her senior year and move far away from the south after graduation. However, unlike her life back in Smyrna, Georgia, Amanda is the new it-girl and is finally creating genuine friendships. Yet, she has a deep secret that she is desperately trying to keep from ruining her new life. In her old school, Amanda was known as Andrew. After meeting the cute and easygoing Grant, Amanda's resolve is put to the test as she gets closer to him.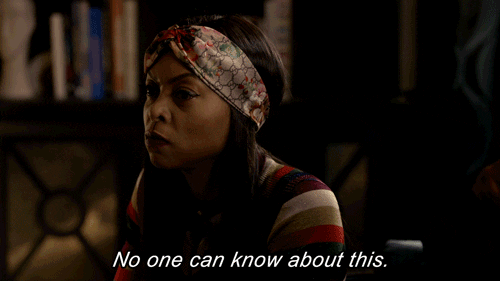 This book is absolutely a page-turner from the very beginning. However, what makes this publication so beautiful is that it is a fantastic work of fiction by an actual transgender author. In her debut novel, Meredith Russo perfectly communicates the experience of being a transgender teenager very clearly, while indirectly highlighting the importance of being true to oneself and maintaining a level of self-worth. I enjoyed this story so much because of what Amanda Hardy had to endure. In high school, bullying is a social norm, and Amanda—being as different as she is—makes for an easy target. Yet, it's usually how one deals with being bullied that will either help them to push forward or lead them to fall apart. At the beginning of the story, we meet Amanda who is extremely terrified and shy, crumbling inside when she receives awkward looks or hurtful comments. But towards the end, Amanda develops the courage to be proud of who she is and refuses to apologize for choosing to live her true self.
But wait, there's more. Russo's writing is gentle and sincere. She didn't shy away from describing the common threats and acts of violence that most trans individuals face. The story was so well written that it's almost hard not to imagine that these were the author's very own life experiences. I found the tone to be mature and very engaging, succeeding in its goal of humanizing transgender people. Although the story is structured with a few flashbacks, I think this was a marvelous strategy because it didn't interrupt the narrative flow. Instead, it provided a balanced amount of backdrop information regarding a few senses without going into a deep explanation, which would've taken away from the story's magic.
The one thing I would have to say that I didn't enjoy about this book is the constant mention of Amanda's beauty. There are multiple references to Amanda's beautiful features that were a bit annoying and made it unbelievable. Now, I know this is a fiction book and that there are real trans people who are drop-dead gorgeous, but I would have loved to read about one feature that Amanda was struggling to keep hidden. Like, it would've been extremely interesting to read how Amanda, who hasn't gone through her big surgery yet, was able to control her man part during intimate moments with Grant.
Overall, this was a very emotional read that warmed my heart. Amanda is no doubt a loveable character. Her story is beautiful. Raw. Earnest. I totally recommend this book to anyone who is willing to read a unique story with an even more unique protagonist.
Thanks for reading!