Review
Seventeen-year-olds, Stella Grant and Will Newman are cystic fibrosis (CF) patients who meet in a hospital where they experience falling in love for the first time while dealing with the uncertainty of their future. Stella's a rule follower and control freak who is determined to increase her lung functionality in order to be approved for a lung transplant. She is meticulous in taking her medications and treatments, efficiently. Will, on the other hand, is the complete opposite. He's a rule breaker who is tired of medications, treatments, and drug trials, which are often unsuccessful. Since he has also contracted B. cepacia on top of having CF, Will's goal is to travel the world and live life to the fullest until his very last breath. However, as the two get to know each other, feelings are developed and the physical barriers of remaining six feet apart are tested.
OK, I must warn you guys, this love story is definitely a tearjerker. I've lost count of how many times I had to pause from reading to suppress my ugly cry face — especially in public. Rachael Lippincott creatively brought awareness to the cystic fibrosis community by writing an amazing contemporary romance story. She provides insight into the everyday struggles of those who suffer from CF. Though Lippincott uses a few medical terminologies that may not be familiar to most readers, she uses Stella and Will to give a down-to-earth explanation of the terms which keeps the story from sounding like a medical book.

The other thing I enjoyed about this book is the transitions between Stella and Will. The story is told in alternating points of view, and I think that was a fantastic approach. Lippincott's strategy here exposes her readers to two distinct voices. By doing so, her readers are able to understand why Stella is a control freak, and why Will is not interested in further treatments. This writing style helps deepen the characters' identities and causes readers to fall even more in love with Stella and Will.

Although I was able to finish this book without drowning in my own tears, the one thing I was a little disappointed about is that Lippincott was afraid to write the inevitable ending for either Stella or Will. Or for both. Throughout the book, dying was a matter of fact. However, instead of ripping off the bandage and have Stella or Will die, Lippincott averts that particular ending. I am assuming she wanted to give a hopeful ending, especially knowing that killing these characters would probably send a bad message to the cystic fibrosis community. But it felt wrong. I think that decision took away the reality and might have given false hope to readers.

Nevertheless, this novel was enjoyable to read. Though I never read The Fault in Our Stars by John Green, I've watched the movie, and I would say that this story is much easier to read.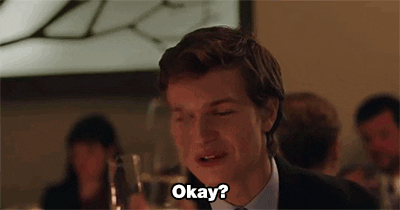 If you read Five Feet Apart, I am curious to know your thoughts! Be sure to let me know in the comment section below.